Best Sexologists in Mumbai according to User Reviews Top 10 Sexologist Fees
Best Doctor | Posted by 365Doctor on July 28th, 2016 | Comments
Online SEX Consultation with best SEXOLOGIST in India
Dr. A. Kumar - Best Sexologist in Mumbai
B.A.M.S., M.D. (A.M.). Ex - M.R.C.G.P.(London). Ex - M.R.S.H. (England). Ex - M.S.I.E.C.U.S. (U.S.A.). Ex - M.S.S.S.S. (U.S.A.).
110/C, Lancelot CHSL, Opp. Shastri Nagar, Opp. Kalyan Jewellers, S.V.Road, Borivali - West. Mumbai - 400092.
Phone No- 022-28053434
-----------------------------------------------------
Dr. Hitesh Shah - Best Sexologist in Mumbai
BHMS , M.A. (Scholar) , Certificate In Personal Counselling , Research Fellow , Clinical Hypnosis , PG Diploma in Sexual Medicine
Phone:098690 35111
Website - http://www.sexologist.info/
Sexologist , 26 Years Experience
Dr. Hitesh shah practices at dr. Hitesh shah's sexology & psychiatric clinic in kandivali west, mumbai and purnam health centre in malad west, mumbai.
Kandivali West, Mumbai
Dr. Hitesh Shah's Sexology & Psychiatric Clinic

#301, Sanjar Enclave, SV Road, Landmark: Opp. Milap Theater, Mumbai
MON - SUN
9:00 AM - 9:00 PM
INR 1,000
Malad West, Mumbai
Purnam Health Centre
Office No 209, Samruddhi Commercial Complex, Chincholi Bunder Road Extention, Landmark: Off Link Road Mind Space, Opposite Magnus Tower, Mumbai
INR 1,000
Dr.Pavan Sonar - Best Sexologist in Mumbai 
Sexologist
Address: Near N.L.High School, S.V.Road, Malad West / Kandivali West, Mumbai, Maharashtra 400067
Phone:098338 40141
Website - http://www.drpavansonar.com/
Dr. Girish A. Karmarkar - Best Sexologist in Mumbai
Sexologist
Address: 11, 1St Floor, Siddhart Tower, Near Railway Station, Thane W,, Mumbai, Maharashtra 400601
Phone:093233 71818
Dr. Jagdip Shah - Best Sexologist in Mumbai
MD - Obstetrics & Gynaecology , DGO , MBBS
Gynecologist , Sexologist , Obstetrician , Infertility Specialist , 30 Years Experience
1st Floor, Khokhani Lane, Saibaba Nagar, Pant Nagar Landmark: Opposite Ghatkopar Railway Station, Near Police Quarters, Next to Parekh Hospital, Mumbai
INR 700
Powai, Mumbai
Ageless Medica Health Management Pvt. Ltd.

45/46, Powai Plaza, Ground Floor, Hiranandani Gardens, Powai,Landmark:Opp Pizza Hut, Mumbai

Dr. Shyam Mithiya
MBBS , Diploma in Psychological Medicine , MD Psychiatry
Sexologist , Clinical Psychologist , Psychiatrist , 7 Years Experience
Cozy Clinic & Nursing Home
Ground Floor, Sea Shell, Seven Bunglow Road, Seven Bungalows, Andheri West, Landmark: Opp Nana Nani Park, Mumbai
INR 2,000
Ghatkopar East, Mumbai
Khushal Hospital & Maternity Home
#102/103, Karmavihar Building, Pant Nagar, Station Road, Ghatkopar East, Landmark: Opposite Municipal Market & Near Railway Station, Mumbai

INR 1,000
Dr. Paresh C. Trivedi
MBBS , DPM , FIPS , PGDMLS
Sexologist , 22 Years Experience
Andheri West, Mumbai
Chaitanya Mindcare Centre

Shop No.3 , Shivner Soc., Building No. 40, Azadnagar-2, Veera Desai Road, Mumbai

INR 1,000
Dr. Amit Vora
BHMS , Post Graduate Hom, London
Homeopathic Doctor
General Physician , Sexologist , 13 Years Experience
Dr Amit Vora ia also the Secretary of Indian Institute of Homoeopathic Physicians Mumbai, which regularly conducts medical conferences towards continued
medical education & research & development in Homoeopathy.
Bhandup West, Mumbai
Dr. Amit Vora's Homoeopathic Clinic

# C-11, Ambaji Darshan CHS, Near L.B.S. Road, Bhattipada Cross Road; Landmark: Opposite National School, Mumbai
MON - SAT
9:00 AM - 9:30 AM
INR 700
Dr. Ashok Koparday
MBBS
General Physician , 21 Years Experience
Ghatkopar East, Mumbai
Samadhan Health Studio
#A1, Namdeep, Barrister Nath Pai Nagar, 90 Feet Road, Ghatkopar East. Landmark: Opp. Cafe Coffee Day, Mumbai

INR 1,000
Dr. Sanghanayak Meshram
MBBS , MD - Psychiatry
Psychiatrist , General Physician , Sexologist , 5 Years Experience
Dadar East, Mumbai
Dr. Meshram's Psychiatry & Sexology Clinic

Lifeline Diagnostics and Cheeranjeev Nursing home, Dr Ambedkar Road, Opposite Babubhai Jagjivandas, Near Manav Welfare Trust, Dadar TT.Dadar East. Mumbai,
Mumbai
MON - SAT
4:00 PM - 6:00 PM
INR 1,200

Dr. Jagat Shah
MD - Homeopathy , BHMS , C.C.H.( Course in child health) , C.S.D. ( Course in Skin Diseases) , C.G.O. ( Course in Gynaecology & Obstetrics) , C.V.D. (Course
in Veneral Diseases)
Homeopathic Doctor
Sexologist , 11 Years Experience
Dr. Jagat Shah M.D. he is a M.D. consultant in homeopathy with more than 10 years of clinical experience
Borivali West, Mumbai
Total Health Care, Homoeopathy And Physiotherapy Center.

#Groud Floor 2B, Sagardeep darshan, Pushpa vinod 3, S.V. Road, Borivali West, Landmark: Near Signal of Korekendra & opposite to Reebok Showroom, Mumbai

INR 500
Male Sexual Problems
Female Sexual Problems
Pre-Marital Counselling
Wellness
Anger Management
Premarital Counseling
Abnormal, Unusual, Strange Behavior
Suicidal Behavior
Marriage Counselling
Drug Abuse and Addiction
Sexology
Alcohol Addiction
Nicotine Addiction
General psychiatry
Stress Management
Source - Google and Practo.com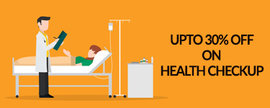 Sexologist Covers
Show more
Find Sexologist in your area
Find Sexologist in Cities
Related Post
Doctors in Cities