TOP 5 Best Dermatologist in Lucknow according to customer reviews
Best Doctor | Posted by 365Doctor on January 30th, 2019 | Comments
Kaya Clinic
4.6
Dermatologist in Lucknow, India
Address: Shop No 2, Halwasiya House, MG Road, Halwasiya Market, Near Century Cotton Shop, Lucknow, Uttar Pradesh 226001
Hours:
Open ⋅ Closes 8PM
Phone: 0522 400 8179
About Kaya Clinic, Halwasiya Market
We, at Kaya, recognize everyone's aspiration to be naturally beautiful. Kaya is India's leading chain of dermatologist-backed clinics committed to delivering flawless skin and healthy hair. Equipped with state-of-art safe technologies, our solutions span from Laser Hair Removal, Anti-Ageing, Pigmentation, Acne, Scars, Hair loss, thinning, Hair transplants and a wide range of dermatologist formulated retail products. You are welcome to visit the Kaya Clinic in Halwasiya Market for consultation at a time suitable between 10:00 AM - 08:00 PM. The Halwasiya Market Clinic has 4.6 star rating, which pays testimony to the quality of consultation and services provided by our team of expert dermatologists. Scroll up to read our customer reviews and find our exact location in Halwasiya Market, Lucknow. Do call us on +915224008179 or book an appointment so that our team of dermatologists can serve you better.
https://clinics.kaya.in/kaya-skin-clinic-dermatologists-halwasiya-market-lucknow-22982/Home?utm_source=locator&utm_medium=googleplaces
Dr. Vipul Chopra
4.9
Dermatologist in Lucknow, India
Address: 27, Kapoorthala Road, Near Kama Medicals, Chandralok Colony, Aliganj, Lucknow, Uttar Pradesh 226024
Hours:
Closed ⋅ Opens 6:30PM
Phone: 0522 232 9769
Dr. Vipul Chopra is an expert Dermatologist, Venereologist & Leprologist from Lucknow city. He provides comprehensive treatment to patients afflicted with skin disorders, sexually transmitted infections (STIs) and leprosy.
An MBBS graduate from GSVM Medical College (Kanpur), Dr. Chopra has undergone his post graduate training DVD (Diploma in Venerology & Dermatology) from B J Medical College (Pune). He further enrolled for specialized programs in common sexual dysfunction therapies and Dermatosurgery from Medikon Sexual Sciences (Mumbai) and AIIMS (New Delhi) respectively before serving a year as a Senior Resident in Department of Skin and V D at Pt. B D Sharma, PGIMS (Rohtak). Subsequently, Dr. Chopra undertook responsibilities as an Assistant Dermatologist & Venereologist at Joshi Hospital (Pune). During this interval, Dr. Chopra received the privilege to assist Dr. Y V Tawade (Head of Dept. Skin & V.D, KEM Hospital, Pune) in dermatosurgical procedures which are surgical as well as minimally invasive treatments to improve the health, function and appearance of the skin. After a brief stint, Dr. Chopra joined VLCC, Lucknow for a period of two years, during 2005 to 2007.
http://drvipulchopra.com/
Dr. Neeraj Pandey - Best Skin Specialist, Hair Transplant, Botox & Fillers
4.6
Dermatologist in Lucknow, India
Address: Derma Klinic, Skin Laser Cosmetology And Research Clinic, 4/276, Vineet Khand, Gomti Nagar, Lucknow, Uttar Pradesh 226010
Hours:
Open ⋅ Closes 9PM
Phone: 094150 49505
ABOUT OUR CLINIC
After a lot of Brain storming, our brain child 'Derma klinic' was born in early 2008. Lucknow was lacking a Skin Care Center of high standards, like the many such options available in the metro cities of our country.
Dermatologist in Lucknow Neeraj Pandey (M.B.B.S.,M.D.-Dermatology, F.A.D.S.-National Skin Center- Singapore) a qualified Dermato-cosmetologist, has, in this short span of time, established himself as a local icon. Along with Dermatologist Tulika Pandey (M.B.B.S., D.C.H.,T.N.P.- Japan) has obtained excessive training in all cosmetic procedures done at Derma klinic. Best skin Doctor in Lucknow have together built a reputation for delivering the highest quality Skin care service possible under one roof, whether it is a skin illness or a cosmetic requirement. I hope you will enjoy these products and love them as much as I do.
http://www.dermaklinic.com/

Dr Dipanjali Singh
4.8
Dermatologist in Lucknow, India
Address: OPPOSITE HOTEL PICCADILY, Alambagh, Lucknow, Uttar Pradesh 226005
Hours:
Closed ⋅ Opens 6PM
Phone: 098339 01214
The team at Expert Aesthetics specialize in anti ageing aesthetic procedures that help to maintain and restore the youthful definition of your face and body. Our aim is to achieve natural looking results for our patients, to make them look and feel their absolute best.
Led by Dr. Dipanjali Singh, Expert Aesthetics have clinics in Mumbai, Lucknow.
Dr. Dipanjali Singh, the founder and medical director of Expert Aesthetics, a pioneer in the field of aesthetic medicine specializes in cosmetic, antiaging, hair loss and weight loss treatments.
Expert Aesthetics is widely recognized for its weight loss solutions and therapeutic approach to beauty treatments.
Dr. Dipanjali Singh was 1st to introduce
"THE UNIQUE SEVEN STEP APPROACH TO WEIGHT LOSS"
which includes: Ultrasonic Lipolysis, Radio Frequency(Rf) Body Contouring, Deep Heat Therapy, Vaccum Therapy, Electrogym, Lipo Laser & Diet Counselling
https://www.expertaesthetic.com/aboutus/
Dr Ajay Kumar Rai, MD (AIIMS - Delhi) DNB, MRCPS-UK ( Indra Skin And Hair Clinic)
4.7
Skin care clinic in Lucknow, India
Address: 3/133, Turn Near Bhasin Medicals, Lohiya Nagar Rd, Lucknow, Uttar Pradesh 226022
Hours:
Closed ⋅ Opens 5:30PM
Phone: 095192 62342
INDRA SKIN & HAIR CLINIC (Dr. Ajay K. Rai, MD-AIIMS, DNB, MRCP-SCE-UK)
https://drajayraiskin.business.site/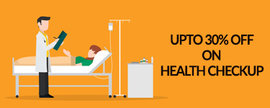 Dermatologist Covers
Show more
Find Dermatologist in your area
Find Dermatologist in Cities
Related Post
Doctors in Cities