Top 10 Pediatric Gastroenterologist In Gulmohar Colony, Bhopal
Pediatric gastroenterologist deals with the sub-specialty of pediatrics and gastroenterology. Pediatric Gastroenterologist in Gulmohar Colony, Bhopal offers the complete care and treatment of gasterointestinal problems of the children. They offer the treatment of the gastrointestinal tract, the liver and the pancreas of children from neonate to an aldolescent. Generally, they concerned with the diseases like acute diarrhea, persistent vomiting, gastritis, and problems with the development of the gastric tract. When a child has a problem with digestive system, liver, or nutrition, then it is very important to consult a good pediatric gastroenterologist who has the expertise to treat the child because problems in children are quite different from the adults. With 365doctor we have a number of best pediatric gastroenterologists in Gulmohar Colony, Bhopal. You can find and read doctor reviews, qualifications, expertise, address, consultation fee of doctors and can book an online appointment with some of the best and top Pediatric Gastroenterologist in Gulmohar Colony, Bhopal at 365doctor.com.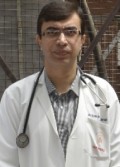 MD (Medicine), DM (Gastro)
Gastroenterologist
89%
" Hello ' m pradeep 25 year old last night I had some bleeding in anus . " - pradeep tandan
E - 3/21, Arera Colony, Bhopal. 
1.99 Km

Jawaharlal Nehru Hospital And, Research Centre, Sector-9 Mp
7.25 Km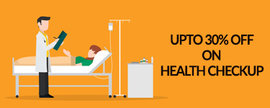 Pediatric gastroenterologist Cover these Problems
Liver problem in Children
lactose intolerance
liver related
pancreatic insufficiency
vomiting and feeding disorders
Show more
Pediatric gastroenterologist in Other Areas
Find More Pediatric gastroenterologist in Cities
Hospitals in Bhopal
Popular Post
Follow to Get Health Tips
Find and Book Appointment with some of the Best and Top Pediatric Gastroenterologist in Gulmohar Colony, Bhopal at 365doctor.in. Read doctor reviews, qualifications, expertise, address, consultation fee of Pediatric Gastroenterologist doctors in Gulmohar Colony, Bhopal. In case you cannot visit any of the listed Pediatric Gastroenterologist doctors in Gulmohar Colony, Bhopal, then you may also seek online consultation. In case you need any help in booking the appointment with top Gulmohar Colony, Bhopal Pediatric Gastroenterologist, you may mail patient support services at care@365doctor.in