 Dr. Akshai Shetty K R
Orthodontist
Opposite Central Mall , Next to Jayanagar Big Bazar 45/1, 45th Cross, 9th Block Jayanagar Bangalore 560069 Map
Online Consultation
Dr. Akshai Shetty K R is Top Orthodontist in , Bangalore. Dr. Akshai Shetty K R practices at Opposite Central Mall , Next to Jayanagar Big Bazar 45/1, 45th Cross, 9th Block Jayanagar Bangalore 560069. You can Book Online Appointment, Consult with Dr. Akshai Shetty K R on www.365doctor.in.
Find Contact no/phone number, Ask Question, Find & write Dr. Akshai Shetty K R Reviews, Qualification, Dr. Akshai Shetty K R fees on www.365doctor.in.
Dr. Akshai Shetty K R is a Consultant Orthodontist at Dr. Malathi Manipal Hospital, Bangalore. He has been on the forefront of recent technological advancements in orthodontics, along with traditional braces he is also a leader in the practice of self-ligating braces, lingual braces, Invisible aligners, implant assisted orthodontics and surgical orthodontics. He is closely involved in teaching and training new orthodontists and keeps up to date on the latest techniques by attending regular meetings and courses. He has been an Invited Speaker where he lectures at clinical meetings regionally, nationally and internationally, and is a member of The Indian Orthodontic Society, the Royal College of Surgeons (Edinburgh), and The World Federation of Orthodontists. He is a recipient of two prestigious awards, "The Noordoff International Scholarship for advanced orthodontics" 2006 and "Excellence in Education award presented by the Rashtriya Shikanasamithi Trust 2007 & 2008".
Map
Find More Nearby Orthodontist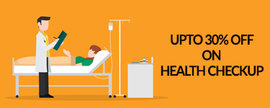 Orthodontist Covers
Bleeding Gums
Braces
Cosmetic Dentistry
Dental Implant
Dentures
Gum Disease
RCT
Smile Enhancement
Teeth Cleaning
Teeth Whitening
Find More Orthodontist in Area
Orthodontist in Cities
Popular Post