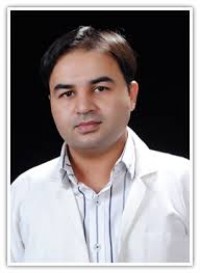 Dr Amit Rajain
BDS, MDS
Orthodontist, 12 Years Experience
Smile On Orthodontic & Multispeciality Dental Care Centre Shop No. 19A, 1st Floor, F Block Market, South City II. Landmark: Near Nirvana Country and Sonha Road, Gurgaon Map
Verified
Online Consultation
Dr Amit Rajain is Top Orthodontist in Sonha Road, Gurgaon. Dr Amit Rajain practices at Smile On Orthodontic & Multispeciality Dental Care Centre Shop No. 19A, 1st Floor, F Block Market, South City II. Landmark: Near Nirvana Country and Sonha Road, Gurgaon. Dr Amit Rajain is BDS, MDS . You can Book Online Appointment, Consult with Dr Amit Rajain on www.365doctor.in.
Find Contact no/phone number, Ask Question, Find & write Dr Amit Rajain Reviews, Qualification, Dr Amit Rajain fees on www.365doctor.in.
Dr Amit Rajain is the chief Orthodontist and cosmetic dentist at this centre. After his post graduation he worked in prestigious Govt. Dental College & Hospital, Nagpur, Maharastra as Assistant Professor. He is having keen interest in Lingual Orthodontics (completely invisible braces) & Smile Designing (laminates/Veneers, All ceramic crowns, Bleaching). He has done several courses in these fields. Special discounts are provided for smile designing procedures at his clinic. Dr Amit is deeply committed to staying on the edge of dental technology & therefore considers continuous professional development through postgraduate education & hands on training on his top priority.
Services Dentist , Orthodontist , Dental Surgeon , Cosmetic/Aesthetic Dentist
Map
Find More Nearby Orthodontist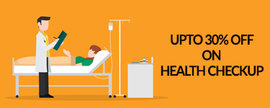 Orthodontist Covers
Bleeding Gums
Braces
Cosmetic Dentistry
Dental Implant
Dentures
Gum Disease
RCT
Smile Enhancement
Teeth Cleaning
Teeth Whitening
Find More Orthodontist in Area
Orthodontist in Cities
Popular Post