 Dr. Arvind
Orthodontist
Canara Bank #7/10/7,NPC Towers,Near DLF New Town,Akshaya Nagar,Bangalore - 560068 Akshaya nagar Bangalore 560068 Map
Online Consultation
Dr. Arvind is Top Orthodontist in , Bangalore. Dr. Arvind practices at Canara Bank #7/10/7,NPC Towers,Near DLF New Town,Akshaya Nagar,Bangalore - 560068 Akshaya nagar Bangalore 560068. You can Book Online Appointment, Consult with Dr. Arvind on www.365doctor.in.
Find Contact no/phone number, Ask Question, Find & write Dr. Arvind Reviews, Qualification, Dr. Arvind fees on www.365doctor.in.
Dr. Arvind is an Orthodontist based in Bangalore. He provides services like- braces, lingua orthodontics, dentofacial orthopaedics, cleft lip and palate, invisible braces, and orthognathic surgery. Dr. Arvind holds membership of many well-known medical organisations. He regularly attends workshops and conferences held across the state. He completed his medical education from well-known institutes of the country. He keeps himself up-to-date about the latest happenings in the field of dentistry.
Map
Find More Nearby Orthodontist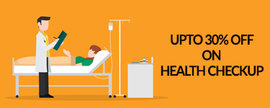 Orthodontist Covers
Bleeding Gums
Braces
Cosmetic Dentistry
Dental Implant
Dentures
Gum Disease
RCT
Smile Enhancement
Teeth Cleaning
Teeth Whitening
Find More Orthodontist in Area
Orthodontist in Cities
Popular Post