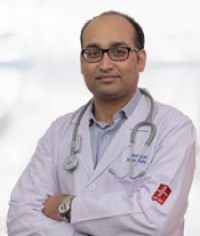 Dr. Ashish Dixit
MBBS Gajra Raja Medical College, Gwalior, India MD (Pediatrics) PGIMER, (Post Graduate Institute of Medical Education and Research ) Chandigarh D.N.B (Pediatrics) NAMC (National Academy of Medical Sciences, India) DM (Clinical Hematology) AIIMS, (All
Hematologist, Oncologist
NAL Bus Stop 98, Kodihalli Old Airport Road Bangalore 560017 Map
Online Consultation
Dr. Ashish Dixit is Top Hematologist in Old Airport Road, Bangalore. Dr. Ashish Dixit practices at NAL Bus Stop 98, Kodihalli Old Airport Road Bangalore 560017. Dr. Ashish Dixit is MBBS Gajra Raja Medical College, Gwalior, India MD (Pediatrics) PGIMER, (Post Graduate Institute of Medical Education and Research ) Chandigarh D.N.B (Pediatrics) NAMC (National Academy of Medical Sciences, India) DM (Clinical Hematology) AIIMS, (All . You can Book Online Appointment, Consult with Dr. Ashish Dixit on www.365doctor.in.
Find Contact no/phone number, Ask Question, Find & write Dr. Ashish Dixit Reviews, Qualification, Dr. Ashish Dixit fees on www.365doctor.in.
Dr. Ashish Dixit is a Consultant Haemotologist at Manipal Hospital, Bangalore. His field of expertise are Haematology and Haemato Oncology, and Bone Marrow Transplant. He is running BMT unit at Manipal Hospital successfully for more than 7 years. Dr. Ashish did his MBBS from Gajra Raja Medical College in Gwalior, MD from PGIMER in Chandigarh, DNB from National Academy of Medical Sciences, and DM (Clinical Haematology) from All India Institute of Medical Sciences situated in New Delhi. An honorary member of several medical societies. Dr. Ashish is a humble, caring and compassionate individual who never compromises on hard work. He is very much upfront and always willing to help his patients get the best possible treatment.
Map
Find More Nearby Hematologist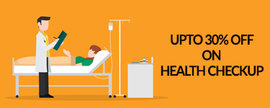 Hematologist Covers
Blood Transfusion
Eosinophilia
Stem Cell Transplantation
Chelation Therapy
Find More Hematologist in Area
Hematologist in Cities
Popular Post