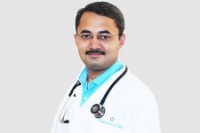 Dr. Atim Pajai
M. D., DNB Nephrology
Nephrologist
SevenHills Health City, Marol Maroshi Road, Andheri East, Mumbai 400059 Maharashtra Map
Mon,Tue,Wed,Thu,Fri,Sat (10:30 am - 6:00 pm)
900
Verified
Online Consultation
Dr. Atim Pajai is Top Nephrologist in Andheri East, Mumbai. Dr. Atim Pajai practices at SevenHills Health City, Marol Maroshi Road, Andheri East, Mumbai 400059 Maharashtra. Dr. Atim Pajai is M. D., DNB Nephrology . You can Book Online Appointment, Consult with Dr. Atim Pajai on www.365doctor.in.
Find Contact no/phone number, Ask Question, Find & write Dr. Atim Pajai Reviews, Qualification, Dr. Atim Pajai fees on www.365doctor.in.
Dr Atim Pajai completed his MBBS from Lokmanya Tilak Municipal Medical College, Sion Mumbai in 2004 and MD Internal Medicine from INHS Asvini which is a tertiary care hospital of Indian Defense Services of Western Command in 2010.
He then completed his DNB Nephrology from T.N. Medical College & B.Y.L Nair Ch Hospital in 2015.
He has also completed International Society of Nephrology Certificate Course in Nephropathology in 2013.
Map
Find More Nearby Nephrologist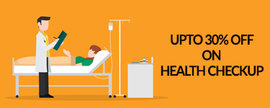 Nephrologist Covers
Chronic Kidney Disease
Transplant Nephrology
Kidney Transplant
गुरदा रोग
Acute Renal Failure
Haemodialysis
Diabetes Renal Failure
Dialysis
Haemodialysis
Find More Nephrologist in Area
Nephrologist in Cities
Popular Post