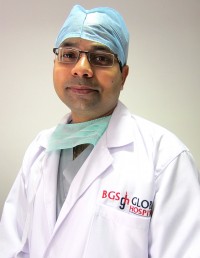 Dr. Kumar Parth
MBBS; MNAMS (Surgery);FAIS; FMAS (Minimal Access Surgery); DNB ; FSGE (Surgical Gastroenterology); FACRSI (Colo-Rectal Surgery)
Gastroenterology Surgeon, Colorectal Surgeon, Bariatric Surgeon
Infinity Diagnostic , Opposite HDFC Bank,Rajarajeshwari Nagar,Bangalore-560061 Map
BGS Global Hospital, Uttarahalli Main Road, Kengeri,Bangalore-560060
Verified
Online Consultation
Dr. Kumar Parth is Top Gastroenterology Surgeon in Rajarajeshwari Nagar, Bangalore. Dr. Kumar Parth practices at Infinity Diagnostic , Opposite HDFC Bank,Rajarajeshwari Nagar,Bangalore-560061. Dr. Kumar Parth is MBBS; MNAMS (Surgery);FAIS; FMAS (Minimal Access Surgery); DNB ; FSGE (Surgical Gastroenterology); FACRSI (Colo-Rectal Surgery) . You can Book Online Appointment, Consult with Dr. Kumar Parth on www.365doctor.in.
Find Contact no/phone number, Ask Question, Find & write Dr. Kumar Parth Reviews, Qualification, Dr. Kumar Parth fees on www.365doctor.in.
Dr.Kumar Parth is eminent Surgical Gastroenterologist practising in Bangalore. He has a vast experience in managing Gastro-Intestinal diseases and emergencies related to it. His speciality is Advanced laparoscopic Gastro-intestinal surgeries,Cancers of gastrointestinal tract, Bariatric Surgery and Laparoscopic repair of Hernias.
Map
Find More Nearby Gastroenterology Surgeon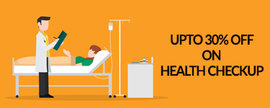 Gastroenterology Surgeon Covers
Acidity
Digestion Problem
Heartburn
Liver Burning Sensation
Liver Problem
Stomach Cancer
Ulcer
Find More Gastroenterology Surgeon in Area
Gastroenterology Surgeon in Cities
Popular Post