 Dr. Sandeep Sharma
Orthodontist
UGF 7, Westend Plaza,Gurgaon Road Kapashera Delhi 110037 Map
Online Consultation
Dr. Sandeep Sharma is Top Orthodontist in , Delhi. Dr. Sandeep Sharma practices at UGF 7, Westend Plaza,Gurgaon Road Kapashera Delhi 110037. You can Book Online Appointment, Consult with Dr. Sandeep Sharma on www.365doctor.in.
Find Contact no/phone number, Ask Question, Find & write Dr. Sandeep Sharma Reviews, Qualification, Dr. Sandeep Sharma fees on www.365doctor.in.
Dr. Sandeep Sharma is a Dental Surgeon at Sharma Dental Clinic, New Delhi. The services offered by the doctor are minor and major tooth surgical procedures, gum surgery, tooth cleaning, advanced clips and braces treatment, tooth colored fillings, root canal procedures, replacement of missing teeth, dental implantology, full mouth rehabilitation, and cosmetic dental procedures. To be up-to-date with the latest in the field of dentistry, Dr. Sharma regularly attends various workshops and conferences held throughout the country. Not only does he treat his patients with utmost care, he also gives them advice and instructions on taking care of their teeth and gums and on diet choices that affect oral health.
Map
Find More Nearby Orthodontist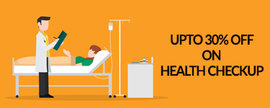 Orthodontist Covers
Bleeding Gums
Braces
Cosmetic Dentistry
Dental Implant
Dentures
Gum Disease
RCT
Smile Enhancement
Teeth Cleaning
Teeth Whitening
Find More Orthodontist in Area
Orthodontist in Cities
Popular Post