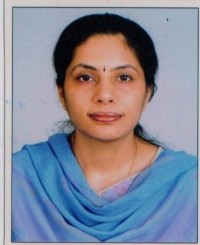 Dr. Shruti Bhatia
MBBS MD / MS - Obstetrtics & Gynaecology
Gynecologic Oncologist, Gynecologist/Obstetrician
I - 217,Phase-1,Ashok Vihar,Delhi-52 Map
Shri Balaji Action Medical Institute A- 4, Paschim Vihar, New Delhi, 110063 Paschim Vihar, New Delhi
Shruti Bhatia is Top Gynecologic Oncologist in North Delhi, Delhi. Shruti Bhatia practices at I - 217,Phase-1,Ashok Vihar,Delhi-52 . Shruti Bhatia is MBBS MD / MS - Obstetrtics & Gynaecology. You can Book Online Appointment, Consult with Shruti Bhatia on www.365doctor.in.
Find Contact no/phone number, Ask Question, Find & write Shruti Bhatia Reviews, Qualification, Shruti Bhatia fees on www.365doctor.in.
Dr Shruti Bhatia Dr Shruti Bhatia is an experienced Gyne- Oncologist, and deals with the diagnosis, treatment and management of cancers relating to the female reproductive system. She has been trained in Gynecology and Gyne Oncology from the best medical institutes, and strives to help her patients in the best possible ways. Dr Bhatia provides highly personalized care, and gives attention to the minutest of details provided by her patients. She is a skilled surgeon capable of performing wide ranging cancer operations, and is also trained in prescribing the appropriate chemotherapy or radiation therapy when indicated. She earned MBBS from Maulana Azaad Medical College (MAMC), New Delhi, and further pursued a master's degree in Obstetrics and Gynecology from Kasturba Hospital, Delhi University. She further pursued a fellowship in Gyne-oncology from Japan, and also an esteemed observership from Tata Memorial Hospital, Mumbai. Her expertise encompasses, PAP smear, Colposcopy, Radial Hysterectomy, treatment of Ovarian Cancer, Uterine Cancer, Endometrial Cancer, Cervical Cancer, Vulvoscopy, Vaginoscopy, Hysteroscopy, Vulval and Vaginal Biopsy, Punch/Cone Biopsy from cervix, Loop Electro excision procedure (LEEP) of cervix, cervical conization, Radical Hysterectomy, Radical Vulvectomy, Surgery for cancer vagina, fertility sparing surgery for gynecological cancers, and also palliative care in advance stage cancers, Gyne Cancer screening and prevention, treating gyne pre cancers and cancers. Dr Bhatia's current research interests include cervical cancer prevention, and management. She is an esteemed member of many national and international medical organizations, and is also an active participant in many medical conferences. She has contributed significantly to the medical field and has also received awards for her scholarly contribution to the medical literature. Presently, she is practicing at Action Cancer Hospital, based in Paschim Vihar, and also privately at Ashok Vihar, New Delhi. Both the locations are very well accessible and connected by the common modes of transport.
Map
Find More Nearby Gynecologic Oncologist
Gynecologic Oncologist Covers
Blood Cancer
Breast Cancer
Cancer
Cervical Cancer
Liver Cancer
Lung Cancer
Ovarian Cancer
Uterine Cancer
Find More Gynecologic Oncologist in Area
Gynecologic Oncologist in Cities
Popular Post