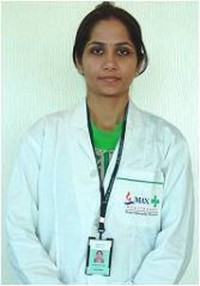 Dr. Sonia Sharma
M.B.B.S, DCH(Pediatric), Fellowship– ISPN, IPNA Consultant Pediatric Nephrologist & Child Kidney Problem
Pediatric Nephrologist
Max Super Speciality Hospital FC-50, C & D Block, Shalimar Bagh, New Delhi Map
Pushpawati Singhania Research Institute Press Enclave Marg, Sheikh Sarai,Phase 2,New Delhi
Dr. Sonia Sharma is Top Pediatric Nephrologist in Shalimar Bagh, Delhi. Dr. Sonia Sharma practices at Max Super Speciality Hospital FC-50, C & D Block, Shalimar Bagh, New Delhi. Dr. Sonia Sharma is M.B.B.S, DCH(Pediatric), Fellowship– ISPN, IPNA Consultant Pediatric Nephrologist & Child Kidney Problem . You can Book Online Appointment, Consult with Dr. Sonia Sharma on www.365doctor.in.
Find Contact no/phone number, Ask Question, Find & write Dr. Sonia Sharma Reviews, Qualification, Dr. Sonia Sharma fees on www.365doctor.in.
Dr Sharma is now consultant specialist (Pediatric Nephrologist) with Max superspeciality hospital and with PSRI hospital, New delhi, India. She is also member of Indian Society of Pediatric Nephrology, Indian academy of Pediatrics and International Pediatric Nephrology Association. She is actively involved in dissemination of the knowledge of pediatric nephrology by participating in various academic activities.
This sub-specialty of pediatrics deals with kidney problems in children. Kidney diseases in children can be acute (immediate) problems which may present with swelling of face or whole body (e.g. Nephrotic Syndrome, Nephritic syndrome), blood in urine, infection in urine, or decrease in urine output and can be chronic (long term) which often remained undetected and present with short stature, anemia, hypertension and bony deformity. Some conditions lead to progressive kidney damage so that in the long term, the kidney function suffers (and may ultimately lead to dialysis and transplantation) even though there may be minimal or no symptoms in the acute stage (Persistent protein in the urine, renal dysplasia, Kidney Stones etc).
http://pediatricnephrology.wixsite.com/delhi
Map
Find More Nearby Pediatric Nephrologist
Pediatric Nephrologist Covers
Blood in Urine
Kidney problem in Child
bladder disorder in Children
Body Swelling.Bedwetting
Urinary Tract Infection
Find More Pediatric Nephrologist in Area
Pediatric Nephrologist in Cities
Popular Post