 Dr. Venkatesh 
Orthodontist
Behind Doctors Diagnostic Center 83/1, 2nd Cross Road, Keerthy Layout Kammana Halli Bangalore 560084 Map
Online Consultation
Dr. Venkatesh  is Top Orthodontist in , Bangalore. Dr. Venkatesh  practices at Behind Doctors Diagnostic Center 83/1, 2nd Cross Road, Keerthy Layout Kammana Halli Bangalore 560084. You can Book Online Appointment, Consult with Dr. Venkatesh  on www.365doctor.in.
Find Contact no/phone number, Ask Question, Find & write Dr. Venkatesh  Reviews, Qualification, Dr. Venkatesh  fees on www.365doctor.in.
Dr. Venkatesh is a Consultant Paediatrician at Soorya Hospital, Chennai. He is an expert in treating conditions like- cerebral palsy, acid reflux, asthma, constipation, Down syndrome, allergies, multiple sclerosis, primary immunodeficiency and hydrocephalus. He completed his MBBS from reputed institution of the country. Dr. Venkatesh is a member of various renowned associations and societies. He also tends to attend many workshops and seminars in order to enhance and impart his knowledge about the field of Paediatrics.
Map
Find More Nearby Orthodontist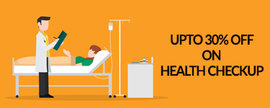 Orthodontist Covers
Bleeding Gums
Braces
Cosmetic Dentistry
Dental Implant
Dentures
Gum Disease
RCT
Smile Enhancement
Teeth Cleaning
Teeth Whitening
Find More Orthodontist in Area
Orthodontist in Cities
Popular Post