 Dr. Vipin Behrani is Top Orthodontist in , Delhi. Dr. Vipin Behrani practices at West Patel Nagar 15/33, West Patel Nagar,New Delhi-110008 Patel Nagar West Delhi 110008. You can Book Online Appointment, Consult with Dr. Vipin Behrani on www.365doctor.in.
Find Contact no/phone number, Ask Question, Find & write Dr. Vipin Behrani Reviews, Qualification, Dr. Vipin Behrani fees on www.365doctor.in.
Dr. Vipin Behrani is an Orthodontist at City Dental and Orthodontic Clinic, New Delhi. He offers services like- root canal treatment, extractions, bleaching, fillings, scaling, braces, crowns & bridges, cosmetic dentistry, implants, aesthetic crown & bridges, acrylic partial denture, ceramic crowns, dentofacial orthopaedics, cast partial denture, and dentures. He is a member of Indian Orthodontic Society and Indian Dental Association. Dr. Behrani completed BDS from MCODS Mangalore and MDS- Orthdontics from KLE Vishwanath Katti Institute of Dental Sciences Belgaum.
Map
Find More Nearby Orthodontist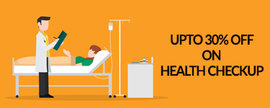 Orthodontist Covers
Bleeding Gums
Braces
Cosmetic Dentistry
Dental Implant
Dentures
Gum Disease
RCT
Smile Enhancement
Teeth Cleaning
Teeth Whitening
Find More Orthodontist in Area
Orthodontist in Cities
Popular Post