Best 12 Food for Summer season
Health | Posted by 365Doctor on March 31st, 2017 | Comments
Hot sun is here and everybody wants to lock himself/herself inside the air-conditioned rooms. Rather than being inside all the time we can use these cool foods to fight the hot sun. There are so many foods which can reduce the body heat. So please try these natural foods this summer to fight the sun heat as they are more healthy and beneficial than the market range.

Vegetables: Don't forget to take seasonal vegetables as these are great antioxidants and help to minimize the bad effects caused to the skin by the sun. Keep your refrigerator full with peppers, gourds, mushrooms, asparagus and tomatoes.
Lemonade: Lemonade is the drink which is used as a beverage from long time. It is cool and refreshing and helps in management of cancer and heart diseases.
Coconut Water: Coconut water is the natural drink which is rich in nutrients and helps to combat the effects of hot sun.
Sugarcane juice: a glass of cool Sugarcane juice is very effective in dry summer heat. It rehydrate the body and gives energy. But one should keep in mind to take it from a hygienic place as sugarcane juice can get easily contaminated.
Water: last but not the least is Water. This is as important as other foods because it helps to remove the toxins from the body, keeps the body cool and makes the skin supple. Everybody should take around 1.5-2 liters of water every day.
Cucumber: Cucumber contains 97% water in it hence a very cooling food which can help to prevent dehydration and it contains very less calories so good even if you are on diets. Along with vitamins and minerals it contains electrolytes which help to maintain the normal function of cells and our body. Cucumber is a diuretic so helps to flush out the toxins from the body.
Watermelon: As the name suggest watermelon contains lots of water in it almost about 90-95% , So a very good fruit for the summers as this also helps to lower the effects of hot sun and gives instant energy. It can be taken in any form like fruit or juice.
Yogurt: Yogurt is another wonderful food which helps to beat the heat of summer and it also helps in digestion of foods. It contains some gut friendly bacteria which help in the digestion of food. As we know the problem of indigestion or food poisoning occurs so much in the summers so the use of yogurt can be really beneficial.
Oranges: Oranges are the fruits which help to cool down the body. As they also contain good amount of water so helpful in summers. Oranges contain beta carotene which helps to protect the cells from the damage.
Mint: Mint can be used in fresh or dried forms. Mint has cooling properties and they also have a very good aroma which helps to relax the mind and body. One can take it in any form like adding a pinch in green tea, making chutneys or as a salad dressing.
Cardamom: cardamom or elaichi is another spice which has detoxifying properties and used in ayurveda to cool down the body.
Buttermilk: Take a glass of buttermilk rather than a Pepsi and coke as this helps to cool down the body naturally. It is a very good cleanser and also good for digestion of food.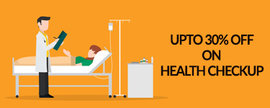 Dietitian Covers
Show more
Find Dietitian in your area
Find Dietitian in Cities
Related Post
Doctors in Cities