Depression Symptoms and Warning Signs
Health | Posted by 365Doctor on November 5th, 2016 | Comments
Sometime we all feel sadness and suffer from loneliness, this stage of life is called 'man in depression'. The sensation of sadness usually passes after some time. However a person with depressive disorder finds that his state interferes the routine of his daily life. According to an online dictionary Farlex the depression is a psychiatric disorder characterized by an inability to concentrate, insomnia, loss of appetite, feeling of extreme sadness, guilt, helplessness and hopelessness and thought of death¯.
Signs and symptoms of depression:
The signs and symptoms of depression are varies from person to person, as few people experiences the symptoms while others may not. The most common symptoms are as follows:
A constant feeling of sadness, anxiety and loneliness.
The person feels always hopeless and restless.
Irritability occurs even at slightest opinion.
Patient may lose interest in hobbies or activities which they once enjoyed.
He/she may lose interest in sex.
Fatigue sets in as the level of energy of body is low.
Eating habits may change- a persons may eat less or more than its usual dietary intake.
Sleep pattern is also disturbed- the person may sleep too little or too much.
Suicidal thoughts may show in mind.
The sufferers may complain about certain illnesses also like body pain and aches, headache, cramps or digestive problems.
Primary Causes of depression:
The exact cause of depression is still un-known, as it is varies according to the nature of a person. According to the expert depression is caused by combination of various factors, like person€™s gene or hereditary, environment, biochemical problems, psychological, medical or any other causes. Women are more likely to suffer from depression because of possible effects of hormone and they got a frequently changes in their hormonal levels due to their monthly menstrual cycles, during and after pregnancy.
Treatment of depression:
Studies have shown that prompt treatment significantly reduces the depression. Sometimes some medications and disease contribute to depression. So it is important to get a doctor to rule out these possibilities before conducting the physical examination. The mental health specialist will conduct an interview with you with some lab tests. The most common methods to treat depression are antidepressant drugs and psychotherapy (a treatment of mental and emotional disorders through the use of psychological techniques). The aim of these antidepressant drugs is to stabilize and normalize the neurotransmitters of brain (naturally occurring brain chemicals) such as serotonin, dopamine and norepeniphrine. According to various studies these neurotransmitters play a vital role in regulating the mood. However do not rely on medications solely. Seek social support if you feel it is require to overcome from depression. Do not hesitate to talk to your family members and friends about this.
Lifestyle changes are simple but powerful tools for treating depression. Not only regular exercise boost serotonin, endorphins and other good chemicals in brain, it also triggers the growth of new brain cells and connections like an anti depressant drug does. Eating a well balanced diet is important both for physical and mental health. Sleep has strong effect on mood. Sleep deprivation increases irritability, moodiness, sadness and fatigue. Make sure to get 7-9 hrs of sleep every day. Too much stress exacerbates depression. Make changes in your life to manage and reduce stress.
There are no quick fixes or instant cures of depression. But if you are willing to work on yourself and stick with regular treatment you will escape from depression sooner than you think.
http://www.helpguide.org/articles/depression/depression-signs-and-symptoms.htm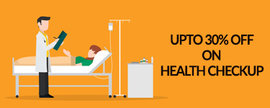 Psychiatrist Covers
Show more
Find Psychiatrist in your area
Find Psychiatrist in Cities
Related Post
Doctors in Cities