A Doctor's Point on Your Heart
Heart | Posted by 365Doctor on July 30th, 2016 | Comments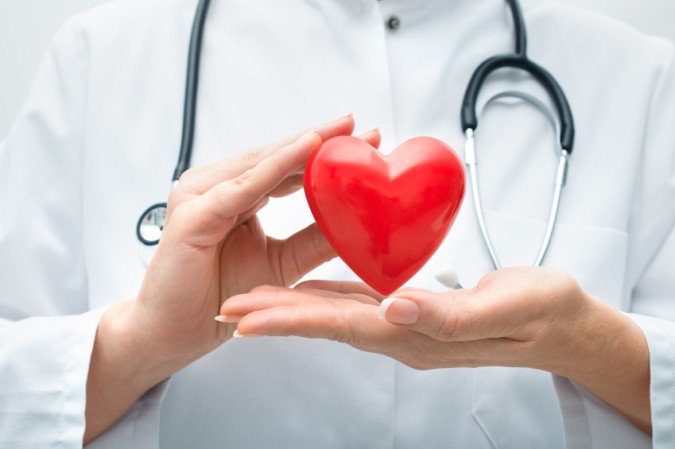 Heart disease and particularly premature heart disease is gaining an epidemic proportion in India. On World Heart Day, I aspire to enlighten the younger generation of Metro NCR cities who are so much engrossed in their over competitive bad lifestyle that little do they realize, what's happening to their arteries and heart.
It is only when some of our young friend or office colleague suffers from sudden cardiac arrest that we are shaken and run to get our complete check-up done. Mind "YOU ALL" knowing these values as the outcome of check-up done cannot prevent a heart attack. If every parameter/value turns out normal we tend to sleep over it without realizing that risk still exists.
Risk is there due to something which cannot be estimated in numbers and that something is 'STRESS' that all of us are going through right from childhood!! It may be competitive exams, pressure from parents to achieve higher grades, peer pressure to wear best of clothes or using best of gadgets.
If we talk about students, attending multiple tuitions after school hours takes away play time & they start watching more television, computer, PSPs etc. along with junk food as a means of distressing themselves. Little do they know that they are laying foundation for young onset life style diseases like hypertension, diabetes, obesity, dyslipidemia which all lead to heart disease. Nobody these days have time to counsel them, neither their over occupied working parents/teachers nor the busy doctors.
It is just not the children the story is similar with working executives. Everyone is trying to play"T-20 matches rather than test matches" in their lives. This implies that we intend to earn & grow in a short span of time ignoring the fact that this is possible only with lot of pressure involving stringent targets, long & irregular working hours with compromised sleep and food, increased smoking and alcohol intake to beat the stress. A stage comes when alarm blows and the person starts getting chest pain or shortness of breath and it is discovered on angiography that his arteries of heart are blocked. Life suddenly looks gloomy and prayers start.
But God helps those who help themselves. So friends the main idea behind this was to convey & remind you of the old time fundamental "PREVENTION IS BETTER THAN CURE". Let's all join hands for a Healthy Heart before it is too late.
We may earn less, live in rented houses, not be on very senior positions, not be working under big banners, not have luxury cars etc. But if we look beyond all this we may have something more beautiful than all this - A long disease free & blissful life with our family and loved ones!!
Do's & Don'ts to prevent premature onset of heart disease:
Regular exercise, Pranayama & meditation at least 4 to 5 times in a week for 30 – 60 minutes a day. Those who have less time can do skipping / jogging.
Prefer eating home-made food at regular intervals. Avoid stored, canned & fast -food, limiting it to once a while. Fried or oily food e.g. Puri, Parantha, Samosa, Kachori are a BIG NO on regular basis.
Quit smoking & reduce alcohol intake to social drinking only. Many good medicines are now available which can help to quit smoking.
One must regularly take out time for family outings and recreation.
Annual check-up involving cholesterol estimation, blood sugar and blood pressure is a must.
Believe firmly and implement WORK-LIFE balance.
Short sleepers, are typically defined as people who sleep for less than six hours a night. Studies have shown that, these people are at higher risk of getting heart attacks, in comparison to those who get at least seven hours of sleep.
Heart Attack
Heart attack is a term, used quite often, but known less of. Heart attack occurs, if the flow of blood to the heart muscles is suddenly obstructed due to a blockage. This blockage, if not resolved, can lead to subsequent damage to the heart muscles. These heart muscles are responsible for the pumping of blood to the various organs of our body, and helps in proper functioning of our body. So any damage caused to them, will consequently cause damage to the functioning of our body. Therefore, Heart Attack may sometimes be life threatening.
Stress
It has been demonstrated by many studies, that stress is the major predisposing factor for development of Heart Attack. Stress is medically defined as a response to a stimulus, which disturbs the equilibrium of our body. This in turn causes an increased secretion of 'Flight and Fight Hormone'; medically known as the adrenaline hormone. This hormone causes the constriction of blood vessels and increases the blood flow to the heart. This constriction of blood vessels, if maintained for a prolonged duration; as happens in the case of chronic stress; can be detrimental to the body.