5 Common Mistakes we all do while making love
Sex Education | Posted by 365Doctor on April 10th, 2019 | Comments
While you are in bed with your partner, the worst thing you can do is turn them off by doing things which aren't required. The bedroom blunders can keep your partner from attaining orgasms or having a healthy sexual experience.
Here are few mistakes to avoid in bed:
Do not forget to kiss: You might not be doing this on purpose, but not kissing your partner while trying to maintain a certain position can lead dip in the arousal levels. Thus, you should make an effort to kiss your partner during the intercourse as it adds to the experience greatly, says Dr. Kanu Rajput , Ayurvedic Sexologist at Sidri International Skin Hair & Sexology Clinic.
Don't fake it: Research says that over 50% women fake orgasms during sexual intercourse. This isn't blasphemy but isn't a great idea either because your partner will believe that he is doing all the right things. Thus, the scope of improvement in your sex routine will be restricted. Instead, be honest with your partner and tell him what you really need in bed, says Dr. Manu Rajput , Ayurvedic Sexologist at Sidri International Skin Hair & Sexology Clinic.
Silence isn't golden during sex: It isn't necessary to moan and scream during sex but refrain from being silent. Talk dirty to your partner and whisper naughty things into his ear during sex to turn the two of you on. If you remain quiet, the whole process will feel unnerving and unrewarding. Remember, positive reinforcement counts.
It is a sin expecting sex to be like porn: Expecting your intercourse to be like a porn movie is a completely unrealistic demand. You cannot expect your partner to change positions at a 0.01 second notice and copy every position you've seen in porn. The porn stars are trained people who know their profession. Instead, you should develop your own thing which takes your comfort and arousal levels into consideration.
Ignoring certain parts: Other than the stimulation points such as the C-spot and the penis, both the partners should also focus on arousing different pleasure points. Try licking the thighs, kissing the neck and stroking the sack for a heightened stimulation. Ignoring these parts will only result your partner in being partially stimulated.
In case you have a concern related to your Sex Life, you can always consult Dr. Manu Rajput and Dr. Kanu Rajput at Sidri International Skin Hair & Sexology Clinic & get Solution to your problems.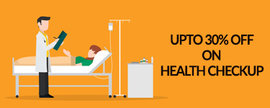 Sexologist Covers
Show more
Find Sexologist in your area
Find Sexologist in Cities
Related Post
Doctors in Cities