Stress: Its causes and effects
Stress | Posted by 365Doctor on February 27th, 2016 | Comments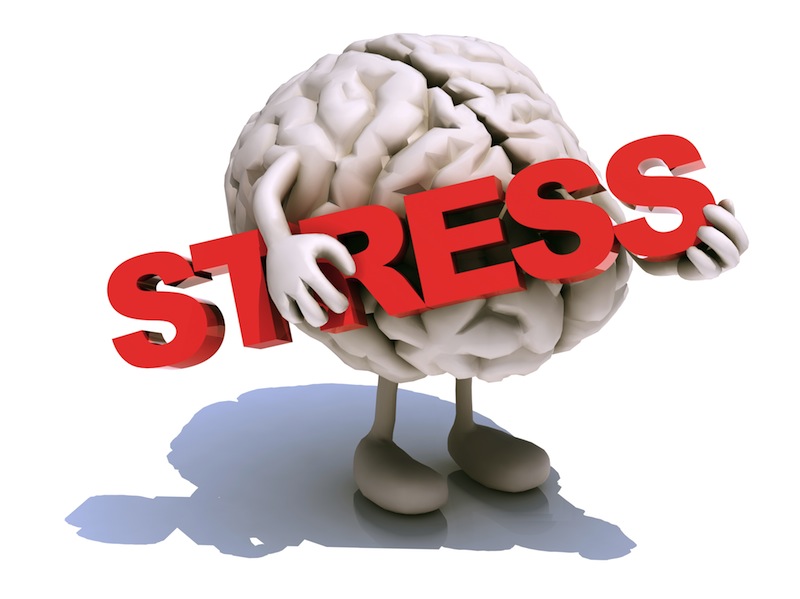 Stress is one of the commonest terms used in today's scenario. Blame the fast paced life, or the growing insecurities, even a young child is aware of the word stress! Modern life is very demanding and encompasses a lot of frustration and agitation. This if prolonged, can cause serious damage to our mental and physical state and affects our body adversely.
What is Stress?Stress is a Neuro-biological response to an outside stimulus. This stimulus could be anything ranging from deadlines at work, to an angry lion at your back! The immediate response of our body to such an emergency is release of hormones like; Adrenaline and Cortisol. These hormones prepare our body to fight back, and increase our concentration levels. Up till a certain limit, stress is very helpful, and is considered a source of motivation. After the load of stress crosses the permissible limits, it takes the negative avatar, and predisposes to various debilitating diseases.

What is stress overload?Stress overload is any situation, which forces an individual to his/her limits. It is popularly termed as "too much stress", and is a person specific term. It depends on an individual's own ability to manage and overcome stressful situations. Some may get distressed with simple taunts, whereas others may be rock strong at even the worst situations. One's ability to respond to stress depends completely on his/her genetic makeup, emotional intelligence, and social nature etc.
Warning signs of stress overloadThe common signs and symptoms for stress overload are:
• Moodiness
• General unhappiness
• Inability to concentrate
• Memory problems
• Inability to relax
• Extreme behavioral changes
• Physical Symptoms like; Aches, Pains, Nausea, and Vomiting etc.
Causes of Stress overloadStress totally depends on how one perceives it. A cause that affects an individual may not even faze his/her counterpart. For example; long distance travelling may be a stress trigger for some, and for the other, it could just be a nice break off monotony.Still, there can be some common stress triggers like:
• Major life changes
• Financial problems
• Perfectionism
• Work pressures
• Over pessimism
Long term effects of StressStress, when prolonged can result in disabling diseases like:
• Heart Diseases
• Digestive problems
• Sleep problems
• Depression
• Obesity
• Skin Conditions; like Acne etc

Managing Stress There are many simple techniques one can practice to reduce stress like:
• Learn to relax, and de-stress
• Spend time with family, and close friends