 Dr. Ambar Khaira
Nephrologist
Qutab Institutional Area B-33-34,Qutab Institutional Area Katwaria Sarai Delhi 110016 Map
Online Consultation
Dr. Ambar Khaira is Top Nephrologist in , Delhi. Dr. Ambar Khaira practices at Qutab Institutional Area B-33-34,Qutab Institutional Area Katwaria Sarai Delhi 110016. You can Book Online Appointment, Consult with Dr. Ambar Khaira on www.365doctor.in.
Find Contact no/phone number, Ask Question, Find & write Dr. Ambar Khaira Reviews, Qualification, Dr. Ambar Khaira fees on www.365doctor.in.
Dr. Ambar Khaira is a Delhi-based Nephrologist, who completed his DM (Doctorate of Medicine) in Nephrology from the prestigious All India Institute of Medical Sciences (AIIMS), New Delhi. He is a prominent nephrologist with a brilliant academic track record, having won a gold medal for being the best out-going student during his MD. He has amongst his patients a host of dignitaries, political leaders and foreign nationals. He is the most sought-after nephrologist for rare and complicated cases, referred to him from India and abroad. With over a decade of experience in the field of nephrology, he specializes in hemodialysis, peritoneal dialysis, renal transplantation, interventional nephrology, and also internal medicine. He has an extensive research experience in endothelial dysfunction and oxidative stress, carotid intima-media thickness, CRP and correlation of lipoprotein.
Map
Find More Nearby Nephrologist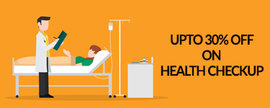 Nephrologist Covers
Chronic Kidney Disease
Transplant Nephrology
Kidney Transplant
गुरदा रोग
Acute Renal Failure
Haemodialysis
Diabetes Renal Failure
Dialysis
Haemodialysis
Find More Nephrologist in Area
Nephrologist in Cities
Popular Post