 Dr. Nandita Chaturvedi
MBBS MD/MS - Ophthalmology
Eye/Ophthalmologist
Indraprastha Apollo Hospital,Sarita Vihar(Jasola),New Delhi-110076 Map
Online Consultation
Nandita Chaturvedi is Top Eye/Ophthalmologist in South Delhi, Delhi. Nandita Chaturvedi practices at Indraprastha Apollo Hospital,Sarita Vihar(Jasola),New Delhi-110076 . Nandita Chaturvedi is MBBS MD/MS - Ophthalmology. You can Book Online Appointment, Consult with Nandita Chaturvedi on www.365doctor.in.
Find Contact no/phone number, Ask Question, Find & write Nandita Chaturvedi Reviews, Qualification, Nandita Chaturvedi fees on www.365doctor.in.
Dr Nandita ChaturvediDr Nandita Chaturvedi is a well- regarded Ophthalmologist, practicing in Delhi, and the National Capital Region (NCR). She is a hardworking, reliable, sincere and amiable doctor, having an easy rapport with her colleagues, consultants, nursing and paramedical staff. She is very friendly with her patients, and at the same time is always working for the best interests of her patients. She has an experience of more than 10 years, and also holds a special interest in being a part of the education process of young doctors and paramedical staff. Dr Chaturvedi earned her medical degree from Himalayan Institute of Medical Sciences, Dehradun, and pursued Masters in Surgery from Lala Lajpat Rai Memorial Medical College, Merut. She received a Gold Medal for her exceptional performance in MS examinations, and has received many other awards for her academic and professional brilliance. She holds her expertise in Laser procedures, Cataract surgery, Treatment of Glaucoma, Lacrimal Sac surgeries, Lid surgeries, treatment of disorders of Ocular surface, Cyclocryotherapy, and her area of interest is in Oculoplasty, and Refractive Surgeries. Dr Chaturvedi is actively involved in many scholarly activities, and has contributed to the medical literature significantly. She was also involved in various post graduate teaching programs, and strives to update herself regularly with all the latest advances in her field. At present she is working at Indraprastha Apollo Hospital, New Delhi. This is a renowned hospital, and is very well accessible by the common modes of transport, like the Delhi Metro.
Map
Find More Nearby Eye/Ophthalmologist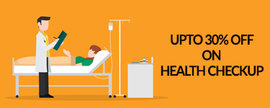 Eye/Ophthalmologist Covers
Cataract Surgery
Eye Conjunctivitis
Eye Irritation
Glaucoma Treatment
Lasik Surgery
Eye Surgery
Glaucoma Treatment
Find More Eye/Ophthalmologist in Area
Eye/Ophthalmologist in Cities
Popular Post