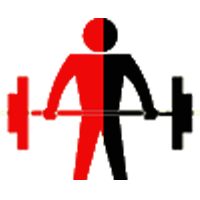 Abinaya Gym & Health Centre
No.84 A 2nd Floor Vijayaradha Complex, Arcot Road, Vadapalani, Near Ram Theatre, Chennai - 600026 Map
04465446699, 09884702671
Average monthly cost: 1200
Opening Hours: Monday, Tuesday, Wednesday, Thursday, Friday, Saturday: 05:00 am to 09:00 am and 04:00 pm to 09:00 pm; Sunday: Closed
Floor Area: 1600 sq.ft.
Highlight: Gym, Exercise, Floor Exercise
Abinaya Gym & Health Centre is in Vadapalani area of Chennai having monthly subscription of about 1200 rupees for a month. The facilities provided by them are gym, exercise, floor exercise.
For any further queries regarding Contact number, Book Gym Classes, FAQ's, Reviews, Facilities Offered, Monthly Fees of Abinaya Gym & Health Centre. Kindly visit www.365doctor.in.
Map
Find More Gyms