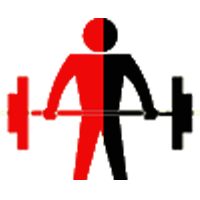 Arch Wellness Studio
Astral Court, B Wing, 3rd Floor, Aundh, Opposite Gaikwad Petrol Pump, Near Gaikwad Nagar, Pune - 411007 Map
09860475514
Opening Hours: Monday, Tuesday, Wednesday, Thursday, Friday, Saturday: 12:00 am to 11:59 pm Sunday:
Highlight: Gym, Exercise, Floor Exercise
Arch Wellness Studio is in Aundh area of Pune. The facilities provided by them are gym, exercise, floor exercise.
For any further queries regarding Contact number, Book Gym Classes, FAQ's, Reviews, Facilities Offered, Monthly Fees of Arch Wellness Studio. Kindly visit www.365doctor.in.
Map
Find More Gyms
Aayush Fitness & Slimming Centre