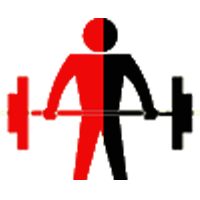 Body Planet
B-9-10Pandav Nagar Complex, Pandav Nagar, Hanuman Mandir, Delhi - 110092 Map
09811778799, 09891478734
Average monthly cost: 800
Opening Hours: Monday, Tuesday, Wednesday, Thursday, Friday, Saturday, Sunday: 06:00 am to 09:30 am
Floor Area: 3000 sq.ft.
Highlight: Gym, Exercise, Weight Loss, Weight Training, Floor Exercise, Nutritionist, Personal Trainer, Aerocics Dance
Body Planet is in Pandav Nagar area of Delhi having monthly subscription of about 800 rupees for a month. The facilities provided by them are gym, exercise, weight loss, weight training, floor exercise, nutritionist, personal trainer, Aerocics Dance.
For any further queries regarding Contact number, Book Gym Classes, FAQ's, Reviews, Facilities Offered, Monthly Fees of Body Planet. Kindly visit www.365doctor.in.
Map
Find More Gyms