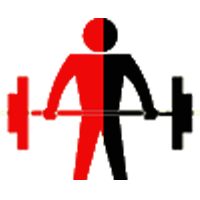 S Fit Zone
7513/2, Laxman Puri, Pahar Ganj, Gali Tel Mill, Ram Nagar, Delhi - 110055 Map
01123523008, 09910102049
Average monthly cost: 500
Opening Hours: Monday, Tuesday, Wednesday, Thursday, Friday, Saturday : 07:00 am to 11:00 am and 04:30 pm to 11:00 pm; Sunday : Closed
Floor Area: 2000 sq.ft.
Highlight: Gym, Exercise, Weight Loss, Weight Training, Floor Exercise, Cardio, Aerobics
S Fit Zone is in Pahar Ganj area of Delhi having monthly subscription of about 500 rupees for a month. The facilities provided by them are gym, exercise, weight loss, weight training, floor exercise, cardio, aerobics.
For any further queries regarding Contact number, Book Gym Classes, FAQ's, Reviews, Facilities Offered, Monthly Fees of S Fit Zone. Kindly visit www.365doctor.in.
Map
Find More Gyms