Top 10 Neurosurgeon In Pithampur, Indore
Nervous system is the most complicated part of human body and diagnosis and treatment of any problem related to nerves is very sensitive and dangerous. A skilled and an experienced neurosurgeon is required to handle cases of nervous disorder. Neurosurgeons in Pithampur, Indore offer a broad spectrum of treatment and consultation to a patient who deals with any of the portion of the nervous system which includes the†brain,†spinal cord,†peripheral nerves, and extra-cranial cerebrovascular system. A number of well qualified, skilled and experienced neurosurgeons are enrolled with 365doctor, where you can get an appointment with the best neurosurgeon in Pithampur, Indore of your choice. Nowadays there is a lot of tension seen among the people who are working, no matter they are in government job or private job, they are stressed. You can book an appointment and consult a good neurosurgeon in Pithampur, Indore on 365doctor.

Varma Union Hospital, Dhar Road , Opp. Kastur cinema, Indore, Madhya Pradesh - 452002
12.13 Km

Gokuldas Hospital, Sarju Prasad Marg, Indore.
13.38 Km

Gokuldas Hospital, Sarju Prasad Marg, Indore, Madhya Pradesh - 452001
14.35 Km

CHL Hospitals, Near L.I.G Square, A. B. Road, Indore
15.21 Km

Medicare Hospital & Research Centre, 4/5, Old Palasia, Indore
15.47 Km

Bombay Hospital, Ring Road, Indore, Madhya Pradesh - 452010
17.15 Km

Bombay Hospital, Ring Road, Indore, Madhya Pradesh - 452010
17.15 Km

Sri Auriboindo Institute of Medical Sciences, Indore Ujjain State Highway, Near MR 10 Crossing, Indore, Madhya Pradesh - 453111
18.01 Km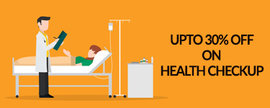 Neurosurgeon Cover these Problems
Skull Fractures
Skull Fractures
Epilepsy
Parkinsonís Disease
Spinal Cord Trauma
Lumbar Spinal Stenosis
Tumors of Spine
Show more
Neurosurgeon in Other Areas
Find More Neurosurgeon in Cities
Hospitals in Indore
Popular Post
Follow to Get Health Tips
Find and Book Appointment with some of the Best and Top Neurosurgeon in Pithampur, Indore at 365doctor.in. Read doctor reviews, qualifications, expertise, address, consultation fee of Neurosurgeon doctors in Pithampur, Indore. In case you cannot visit any of the listed Neurosurgeon doctors in Pithampur, Indore, then you may also seek online consultation. In case you need any help in booking the appointment with top Pithampur, Indore Neurosurgeon, you may mail patient support services at care@365doctor.in