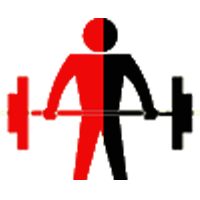 Sports Fit Sports Fit
B-1, 2nd Floor, LIC Building, Panchvati, Adarsh Nagar, Delhi - 110033 Map
01276810270, 8800180035
Opening Hours: Monday, Tuesday, Wednesday, Thursday, Friday, Saturday: 06:00 am to 11:00 pm; Sunday: 08:00 am to 08:00 pm
Started In: 2016
Floor Area: 3600 sq.ft.
Highlight: Gym, Exercise, Weight Loss, Weight Training, Floor Exercise, Cardio, Steam, Shower, Yoga, Aerobics
Sports Fit Sports Fit is in Adarsh Nagar area of Delhi Delhi. The facilities provided by them are gym, exercise, weight loss, weight training, floor exercise, cardio, steam, shower, yoga, aerobics.
For any further queries regarding Contact number, Book Gym Classes, FAQ's, Reviews, Facilities Offered, Monthly Fees of Sports Fit Sports Fit. Kindly visit www.365doctor.in.
Map
Find More Gyms