Acute Bronchitis
Posted by 365Doctor on February 27th, 2016 | Comments
Overview
Acute
Bronchitis is an infection, which results in severe cough and breathing
difficulty. The cough begins suddenly, and is usually due to viral infection.
Acute bronchitis is usually seen to last from a few days to around 10 days, but
the cough may last for several weeks.
Bronchitis
is an infection of the bronchial tree. Bronchial tree consists of several
tubes, which carry oxygen to and from the lungs. These tubes get inflamed and
irritated, resulting in accumulation of mucus inside them, thus making
breathing difficult. Acute Bronchitis is a type of bronchitis, which lasts for
a short span, and can be treated with certain precautions, and over the counter
medications.
Symptoms
Sore throat
• Fever
• Cough
• Watery Eyes
• Runny nose
• Fatigue
• Chest congestion
• Shortness of breath
• Wheezing
• Chills
• Body aches
Causes
Infection
• Bacterial Infection
• Chemical irritants; like smoke.
Treatments
Self Help Techniques
1. Drink plenty of fluids
2. Take ample rest ·

Medicines: Certain over the counter medicines are helpful in suppressing the symptoms. But, for a cough that is unable to be subdued with these, one must consult a physician.

Specialist to see: Pulmonologist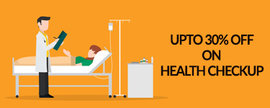 Pulmonologist Covers
Show more
Related Post
Doctors in Cities