Tooth Decay
Posted by 365Doctor on May 22nd, 2016 | Comments
Overview
Tooth Decay is more of a destructive process than a disease, and results in tooth loss. Although very common, this is one of the most preventable health conditions.

What is Tooth Decay? Tooth Decay is a bacterial infection that destroys the enamel of tooth. This is termed medically as Dental Caries. If left untreated it can cause pain, and infection, which may subsequently lead to tooth loss. It is usually seen over the molars and premolars, as cleaning the surface of these distant teeth is difficult. Moreover due to the size of these teeth, the food particles get stuck in between them, and thus act as breeding grounds for bacteria.
Symptoms
· Toothache
· Tooth sensitivity
· White spot on the surface of tooth, also known as micro-cavity
· Pain while eating and drinking
· Visible pits or holes in teeth
· Pus around the teeth
Causes
Tooth decay is caused by accumulation of plaque over the teeth and gums. The plaque accumulated erodes the enamel, and overtime a small hole, known as cavity develops on the surface of the tooth. Once the cavity is formed, bacteria thereby reach the dentine, and speeds up the process of tooth decay. The bacteria further reaches the pulp, and now the nerves are also exposed to the bacteria. This causes infection, and also formation of Dental abscess.
Risk Factors
· Foods like milk, table sugar, cake, chips etc cling to the teeth, and increase the chances of tooth decay.
· Frequent snaking
· Improper brushing
· Worn-out fillings
· Heart burn
· Dry Mouth/ Low Saliva
· Certain cancer treatments
Treatments
Re-mineralization: early cavities can be treated with the help of fluoride and calcium creams. This may re- mineralize the tooth, and prevent further damage.

Fillings : A small cavity can be restores with the help of silver amalgam fillings.

Crowns: If large part of the tooth is damaged, then it needs to be repaired with crown.

Root Canal: If the cavity has extended to the centre of the mouth, and has also affected the nerves, then it is treated by Root Canal Treatment (RCT).
Dental Implants: These are used when the tooth has been extracted.
Prevention
· Good oral hygiene: Regular brushing and flossing the teeth can prevent the occurrence of Dental Caries.
· Dietary Modification: Consumption of sugar and drinks containing high fermented carbohydrates should be restricted in diet, as in the presence of sugar and other carbohydrates, bacteria in our mouth are capable of producing destructive acids.
· Avoid smoking Regular Dental checkups can help your dentist to identify the early signs of decay, and may thus prevent tooth loss.

Specialist to see: Dentist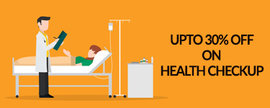 Dentist Covers
Show more
Related Post
Doctors in Cities