Back Pain
Posted by 365Doctor on April 24th, 2016 | Comments
Overview
Back pain is one of the commonest causes for loss of days at work. It has been reported that more than 65% of patients visit Orthopaedic Clinic due to back pain. Back pain may be acute(less than 4 weeks), sub acute (4-12 weeks) or chronic (more than 12 weeks), and may also radiate to arm, hands, leg or feet .

What is Back Pain? Back Pain is typically a pain felt at the back, along the spine. The pain may be dull, piercing, or even burning in nature. It can be classified into following types: ·

Upper and Middle Back Pain
Lower Back Pain
Buttocks and Legs (Sciatica) Pain.
Symptoms
Stiffness over the spine (starting from base of neck to the tail bone). ·
Pain over the spinal area, restricting motion and activity ·
Sharp pain after lifting an object, or after a strenuous activity ·
Pain on the back after long sitting, or standing. ·
Inability to stand straight ·
Inability to walk ·
Pain radiating down to the thighs or even sometimes to the toes.

Warning signs ·
Numbness or tingling over the extremities ·
Pain affecting walking ·
Pain which is getting worse, by each passing day ·
Pain following a Road Traffic Accident ·
Disturbed Bowel and Bladder Function

Causes
The most common cause of Back Pain is
Bad Posture. An incorrect posture, if acquired for a prolonged duration,
changes the line of gravity acting on our body. It thereby imparts extra load
on the spinal muscles; which are actually the antigravity muscles, and hence
causes minor trauma to the muscles. Subsequent traumatic injuries to the spinal
muscles henceforth cause the Back Pain.

The treatment for a Postural Back Pain
is Conservative in nature; which means that it involves the application of Hot
and Cold packs onto the back, Pain Reliever gel Massage, and also the exercises
to improve posture.
Another reported cause of Back Pain is due
to impingement of nerve roots. This usually occurs due to slipped disc, or
bulging of disc between the back bones. The pain is sharp, and may involve
numbness and tingling sensation in the associated area.
Stress is also a very significant factor
contributing to Back Pain. It is reported that, any kind of emotional stress
makes the back pain worse. A stress related back pain is usually termed as a
psychosomatic pain. Stress, causes the nerve and the vessels to constrict and
as a result the blood flow is restricted to the muscles, which thus causes
pain.
Treatments
Medications: Your physician may prescribe you pain killers and muscle relaxants, which in turn, will alleviate your symptoms, and help you get back to work. ·
Surgery: In severe cases, surgery is the only option left to restore normal function. Surgery is usually done to cure back pain due to herniated discs. Surgery is also very useful in cases of spinal fracture, spinal infection, tumor of spine, or in case of spinal stenosis. ·

Physiotherapy: It is of extreme help to restore a near normal life in cases of back pain. It helps alleviate pain, and also restore function. Regular exercises have proven benefits in treating the back pain, and reducing the recurrences.
Specialist to see for Back Pain: Orthopedics
Prevention
· Always try to maintain an erect posture
· Never bend on your hips, but try bending on your knees
· Never lift an object while bending on your hips.
· Try to avoid bending and lifting while sitting on a chair
· Do not sit continuously for hours, instead take a break.
· Stretch your back regularly
· Train your core muscles.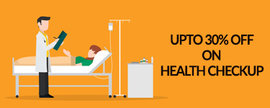 Orthopedist Covers
Show more
Related Post
Doctors in Cities