Bad Breath
Posted by 365Doctor on May 3rd, 2016 | Comments
Overview
Halitosis. This is a very common cause for visit to Dentists, and occurs due to bacterial infection, poor oral hygiene, and other underlying pathologies. About 35%- 45 % of world population suffers from halitosis, and surprisingly, in over 80 % of the cases, the cause is not poor oral hygiene! This is a serious dental condition, because if left untreated, it may cause deep psychological concerns for many.

What is Halitosis? Halitosis is characterized by unpleasant odors exhaled while breathing. This is a very embarrassing situation for many, and results due to accumulation of bacteria inside the mouth due to gum disease, food or plaque, etc. Halitosis results when, the anaerobic bacteria, responsible for digesting food inside mouth, comes in contact with proteins containing amino acids, such as methione and cysteine. This results in production of volatile sulphur compounds, which are responsible for causing bad breath.
Symptoms
· Discoloration of tongue
· Thick saliva
· Dry mouth
· Inability to identify the proper taste of food
· A constant bad taste in the mouth
Causes
Poor Dental Hygiene: Food remains in the mouth, when acted upon by the anaerobic bacteria causes' bad breath. Hence keeping a proper dental hygiene is very important.

Tooth Decay and Gum Disease: This occurs when the enamel of the tooth or the gums are invaded by a bacteria. This subsequently results in bad breath.
Dry Mouth: If our mouth is dry, then the dead cells may act as breeding ground for many bacteria, and thus may result in bad breath.

Medications: Many medications like antihistamines, and drugs for treatment of sinus, results in drying up of mouth and nostrils, thereby resulting in bad breath.

Diseases: Some conditions like; Tonsillitis, Diabetes, Liver problems, Bronchitis, sinusitis, acid reflux, gastritis, and some cancers may result in bad breath.
Smoking: It has found to irritate gum disease, and also exacerbate tooth decay, resulting in bad breath. ·
Dentures: Loose fitting dentures may result in infections, which may further result in bad breath. Moreover, the food particles, stuck inside the dentures, and braces may result in bad breath.
Diagnosis
Professional diagnosis of halitosis is done by:
· β- galactosidase test:
Used to test the salivary level of enzymes.
· BANA test: Used to find the presence of halitosis related bacteria
· Halimeter: Used to test the presence of hydrogen sulfide in mouth
· Gas chromatography: Used to digitally measure molecular levels of gases inside the mouth.
· Odor Rating: Dentists rate the odor from your mouth on a six point scale ,to assess the intensity of bad breath.
Treatments
The best cure for bad breath is prevention. One should try and keep good oral hygiene, and should consult a Dentist, if the bad breath is accompanied by other systemic symptoms. Following are some simple tips to prevent the occurrence of halitosis:
· Brush your teeth regularly (at least twice a day)
· Clean your tongue regularly
· Use mouthwash with low alcohol content
· Chew sugarless gum
· Drink plenty of water
· Dental scaling and root planning of tooth pockets under the guidance of a dentist
Specialist to see: Dentist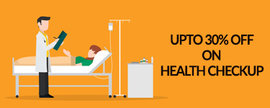 Dentist Covers
Show more
Related Post
Doctors in Cities