 Dr. A K Bhalla
Nephrologist
Sir Ganga Ram Hospital Rajendra Nagar Delhi 110060 Map
Dr. A K Bhalla is Top Nephrologist in , Delhi. Dr. A K Bhalla practices at Sir Ganga Ram Hospital Rajendra Nagar Delhi 110060. You can Book Online Appointment, Consult with Dr. A K Bhalla on www.365doctor.in.
Find Contact no/phone number, Ask Question, Find & write Dr. A K Bhalla Reviews, Qualification, Dr. A K Bhalla fees on www.365doctor.in.
Dr. A K Bhalla is an eminent Nephrologist based in New Delhi. He is currently Director Dialysis Services, Senior Consultant and Co-Chairman of the Department of Nephrology at Sir Ganga Ram Hospital. His area of special interest has been the development of Peritoneal Dialysis as a modality of Renal replacement therapy in India. He received special training at Singapore General Hospital in 1994 in this area, and has pioneered this treatment in India and was founder member of the Peritoneal Dialysis Society of India. Apart from his clinical practice, Dr. Bhalla also has ample teaching experience and is currently attached to the National Board of Examinations, New Delhi, for the Nephrology specialisation. Throughout his medical career he has been active in professional bodies, associations and societies pertaining to Nephrology, either as a founder, member, office bearer or editorial board member. Dr Bhalla was recipient of the prestigious Padma Shree award in 2010 which was awarded by the President of India.
Map
Find More Nearby Nephrologist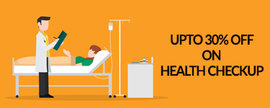 Nephrologist Covers
Chronic Kidney Disease
Transplant Nephrology
Kidney Transplant
गुरदा रोग
Acute Renal Failure
Haemodialysis
Diabetes Renal Failure
Dialysis
Haemodialysis
Find More Nephrologist in Area
Nephrologist in Cities
Popular Post