 Dr. Vinant Bhargava is Top Nephrologist in , Delhi. Dr. Vinant Bhargava practices at Sir Ganga Ram Hospital Rajendra Nagar Delhi 110060. You can Book Online Appointment, Consult with Dr. Vinant Bhargava on www.365doctor.in.
Find Contact no/phone number, Ask Question, Find & write Dr. Vinant Bhargava Reviews, Qualification, Dr. Vinant Bhargava fees on www.365doctor.in.
Dr. Vinant Bhargava is a kidney specialist (DNB Nephrology) and is presently a consultant in the Institute of Renal Science at the prestigious Sir Gangaram Hospital, New Delhi. He has over 10 years of experience in the field of medicine. A keen researcher with an avid interest in academics and tutoring fellow residents makes him a pleasing and knowledgeable clinician. He is an active participant in academic events at courses in IGNOU (Indira Gandhi National Open University, New Delhi). He has presented several research papers over the last decade. Dr Vinant has delivered lectures at national and international summits and has been awarded as the best presenter for these presentations. His areas of interest are renal transplantation, nephrotic syndrome, acute kidney injury, prevention of kidney diseases, haemodialysis and access for dialysis.
Map
Find More Nearby Nephrologist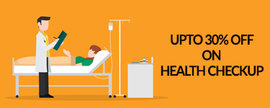 Nephrologist Covers
Chronic Kidney Disease
Transplant Nephrology
Kidney Transplant
गुरदा रोग
Acute Renal Failure
Haemodialysis
Diabetes Renal Failure
Dialysis
Haemodialysis
Find More Nephrologist in Area
Nephrologist in Cities
Popular Post