 Dr. Anurag Gupta is Top Nephrologist in , Delhi. Dr. Anurag Gupta practices at Sir Ganga Ram Hospital Rajendra Nagar Delhi 110060. You can Book Online Appointment, Consult with Dr. Anurag Gupta on www.365doctor.in.
Find Contact no/phone number, Ask Question, Find & write Dr. Anurag Gupta Reviews, Qualification, Dr. Anurag Gupta fees on www.365doctor.in.
Dr. Anurag Gupta is a nephrologist who consults at the Sir Ganga Ram Hospital in New Delhi specialising in kidney care and treating diseases of the kidneys. He is commonly consulted for chronic kidney disease (CKD), polycystic kidney disease (PKD), acute renal failure, kidney stones and high blood pressure. Dr Anurag Gupta completed his MD in internal medicine and DM in nephrology after his graduation and is trained in the diagnosis and management of kidney diseases including all aspects of kidney transplantations and dialysis.
Map
Find More Nearby Nephrologist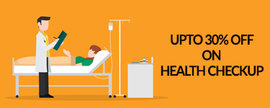 Nephrologist Covers
Chronic Kidney Disease
Transplant Nephrology
Kidney Transplant
गुरदा रोग
Acute Renal Failure
Haemodialysis
Diabetes Renal Failure
Dialysis
Haemodialysis
Find More Nephrologist in Area
Nephrologist in Cities
Popular Post