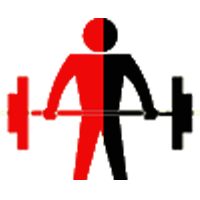 360 Degree Fitness
Croma Building, 2nd Floor Road Number 36, Jubilee Hills Hyderabad, Andhra Pradesh 500033 Map
04023113360, 09000551360
Average monthly cost: 4000
Opening Hours: Monday, Tuesday, Wednesday, Thursday, Friday, Saturday: 06:00 am to 10:00 pm; Sunday: 07:00 am to 09:00 pm
Floor Area: 10000 sq.ft.
Highlight: Gym, Exercise, Weight Loss, Weight Training, Floor Exercise, Cardio, Steam, Shower, Kickboxing
360 Degree Fitness is in Kondapur area of Hyderabad having monthly subscription of about 4000 rupees for a month. The facilities provided by them are gym, exercise, weight loss, weight training, floor exercise, cardio, steam, shower, kickboxing.
For any further queries regarding Contact number, Book Gym Classes, FAQ's, Reviews, Facilities Offered, Monthly Fees of 360 Degree Fitness. Kindly visit www.365doctor.in.
Map
Find More Gyms