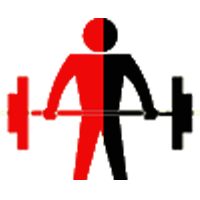 Akhils Fitness World Gym
#1-99/2, Ayyaappa Society Road, Madhapur, Opposite Lane LOC Petrol Pump, Hyderabad - 500081 Map
09885439188
Average monthly cost: 2000
Opening Hours: Monday, Tuesday, Wednesday, Thursday, Friday, Saturday: 06:00 am to 10:00 pm; Sunday: 07:00 am to 01:00 pm
Floor Area: 6000 sq.ft.
Highlight: Gym, Exercise, Floor Exercise
Akhils Fitness World Gym is in Madhapur area of Hyderabad having monthly subscription of about 2000 rupees for a month. The facilities provided by them are gym, exercise, floor exercise.
For any further queries regarding Contact number, Book Gym Classes, FAQ's, Reviews, Facilities Offered, Monthly Fees of Akhils Fitness World Gym. Kindly visit www.365doctor.in.
Map
Find More Gyms