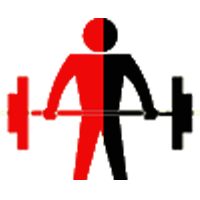 Abs And Curves Fitness Center
A/148, Bagajatin, Baghajatin Block C-Baghajatin, Co Operative Store I Block, Kolkata - 700092 Map
09830673722
Average monthly cost: 600
Opening Hours: Monday, Tuesday, Wednesday, Thursday, Friday, Saturday: 06:30 am to 12:00 noon and 05:30 pm to 10:00 pm; Sunday: Closed
Floor Area: 1000 sq.ft.
Highlight: Gym, Exercise, Floor Exercise
Abs And Curves Fitness Center is in Baghajatin area of Kolkata having monthly subscription of about 600 rupees for a month. The facilities provided by them are gym, exercise, floor exercise.
For any further queries regarding Contact number, Book Gym Classes, FAQ's, Reviews, Facilities Offered, Monthly Fees of Abs And Curves Fitness Center. Kindly visit www.365doctor.in.
Map
Find More Gyms
90 Degrees Fitness & Strength Training Hub