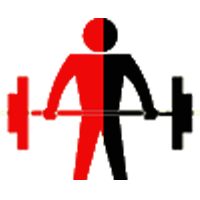 Baral Multy Gym
KN 1, Jagatpur Main Road, Baguihati, Near Jagatpur Ration Shop, Kolkata - 700059 Map
09831979641
Opening Hours: Monday, Tuesday, Wednesday, Thursday, Friday, Saturday, Sunday: 05:00 am to 11:30 pm
Started In: 2005
Floor Area: 2000 sq.ft.
Highlight: Gym, Exercise, Floor Exercise
Baral Multy Gym is in Baguihati area of Kolkata. The facilities provided by them are gym, exercise, floor exercise.
For any further queries regarding Contact number, Book Gym Classes, FAQ's, Reviews, Facilities Offered, Monthly Fees of Baral Multy Gym. Kindly visit www.365doctor.in.
Map
Find More Gyms
90 Degrees Fitness & Strength Training Hub