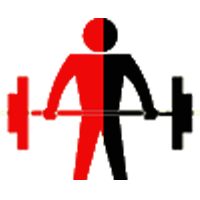 365 Combat Health Club
11, 1st Floor Sudama Park, Kubernagar, Opposite Kotarpur Works, Ahemdabad - 382340 Map
09376180166, 09879452414
Average monthly cost: 1200
Opening Hours: Monday, Tuesday, Wednesday, Thursday, Friday, Saturday: 06:00 am to 10:00 am and 06:30 pm to 10:00 pm; Sunday: Closed
Floor Area: 3000 sq.ft.
Highlight: Gym, Exercise, Floor Exercise
365 Combat Health Club is in Kubernagar area of Ahmedabad having monthly subscription of about 1200 rupees for a month. The facilities provided by them are gym, exercise, floor exercise.
For any further queries regarding Contact number, Book Gym Classes, FAQ's, Reviews, Facilities Offered, Monthly Fees of 365 Combat Health Club. Kindly visit www.365doctor.in.
Map
Find More Gyms
Aum Health Care (accupressure Care Centre)
Black Panthers The Fighters Club