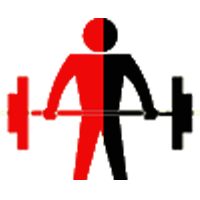 Active Fitness Zone
204, Radhe kishan Arcad, Ghodasar Cross Road, Ghodasar, Opposite Vaibhav Hall, Above Dommino, Ahemdabad - 380050 Map
09638478736, 09998550478
Opening Hours: Monday, Tuesday, Wednesday, Thursday, Friday, Saturday, Sunday: 05:30 am to 10:00 am and 05:00 pm to 10:00 pm
Started In: 2014
Floor Area: 2000 sq.ft.
Highlight: Gym, Exercise, Weight Loss, Weight Training, Floor Exercise, Cardio, Aerobics
Active Fitness Zone is in Ghodasar area of Ahmedabad. The facilities provided by them are gym, exercise, weight loss, weight training, floor exercise, cardio, aerobics.
For any further queries regarding Contact number, Book Gym Classes, FAQ's, Reviews, Facilities Offered, Monthly Fees of Active Fitness Zone. Kindly visit www.365doctor.in.
Map
Find More Gyms
Aum Health Care (accupressure Care Centre)
Black Panthers The Fighters Club