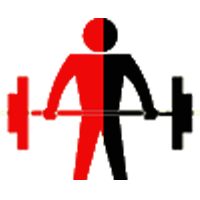 Body Challenge Health Club
Pushpak Building, 2nd Floor, Khanpur, Opposite M B Tower, Above Reliance Fresh, Ahemdabad - 380001 Map
09898277450
Opening Hours: Monday, Tuesday, Wednesday, Thursday, Friday, Saturday: 06:30 am to 10:00 am and 5:30 pm to 10:30 pm; Sunday: Closed
Started In: 2012
Floor Area: 4500 sq.ft.
Highlight: Gym, Exercise, Floor Exercise
Body Challenge Health Club is in Khanpur area of Ahmedabad. The facilities provided by them are gym, exercise, floor exercise.
For any further queries regarding Contact number, Book Gym Classes, FAQ's, Reviews, Facilities Offered, Monthly Fees of Body Challenge Health Club. Kindly visit www.365doctor.in.
Map
Find More Gyms
Aum Health Care (accupressure Care Centre)
Black Panthers The Fighters Club